Contact Supplier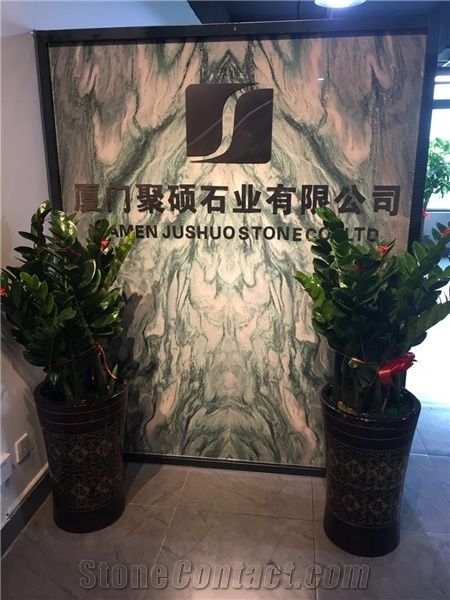 Company Name:
XIAMEN JUSHUO STONE CO.,LTD.
Business Type:
Natural Stone, Artificial Stone, Tools,Abrasives, Stone Service
Main Products:
Granite/ Marble/Basalt/Slate, G603/G664/G654/G606/G682/G681granite, G687/G383granite, Glallo Santa Cecilia/Ubatuba, Blue&Emerald Pearl/Black Galaxy, Imperial Red/Multicolor Red
Verification Type:

5YR

WELCOME TO VISIT XIAMEN JUSHUO STONE Co., Ltd (JS STONE).

We started factory in 2002, started our Xiamen office in 2017, we have been in stone manufacturing field for over 15 years by now.

We owned 3 factories for paving, countertop and slabs.

We offer stone products like tile, slab, cut-to-size, countertop/kichentop, vanitytop, fireplace. Mosaic, column, sink, sculpture, landscaping items...And so on, and materials we use like granite, marble, basalt, slate, sandstone, travertine, bluestone, quartizite...etc.

Surface finishing:

Polished, bush-hammered/finepicked, honed, chiseled, sandblasted, natural splitted, rough/picked, flamed and brushed, etc, depends on different materials.

XIAMEN JUSHUO STONE Co., Ltd (JS STONE) own an experienced sales team for 5 persons and over 100 skilled workers, ensure to provide the best service and good products for you.
Welcome to send us email any time to info@jushuostone.com and Wendy@jushuostone.com
Welcome to call us at: +86-15160033485 or +86-18046228692
Welcome to visit our office at: Rm6112, Changhao Rd350, minnantown, Xiamen China.
Onsite Check
The supplier's company certificate has been verified by StoneContact.Com.

Verified Supplier
International Name
Local Company Name
Company Establish Date
Business License
Trade License
Existence Image